Commercial
Quality electrical services for your business.
Whether you own a small business or a large corporation, Meyers Electric can handle all of your commercial electrical needs. Our electricians are skilled, knowledgeable and reliable. Accredited by the Better Business Bureau with accolades and awards for our service and skills throughout the Panhandle, you can trust our crew to get the job done right the first time.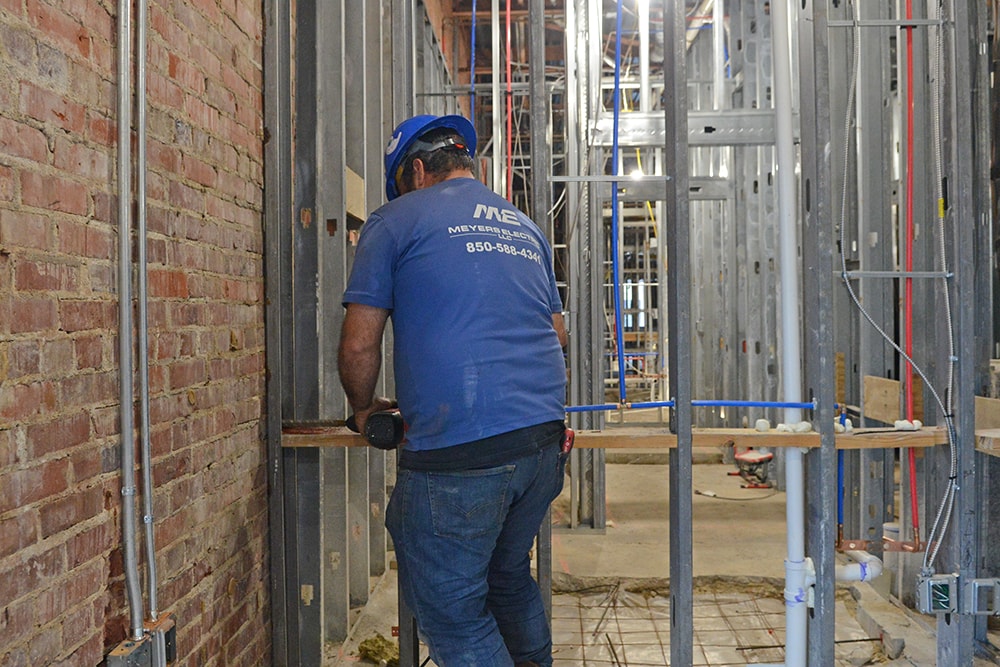 Commercial electrical services throughout the Panhandle -
At Meyers, we've worked with developers and owners of commercial buildings, condos, strip malls, and skyscrapers. Our experience and high-quality workmanship are continually rewarded through new projects. In addition to industrial construction and new commercial builds, we also have extensive experience with marina power and lighting to military base installations. Meyers also offers a wide variety of electrical repairs and low-voltage upgrades, like security cameras and site lighting, to enhance any commercial office space or retail storefront. With Meyers Electric on the job, you can rest assured you're in good hands.
Contact us to schedule a service call or to consult with one of our electricians in Panama City Beach, Destin, Mexico Beach, or anywhere in the Panhandle area!
Why trust Meyers for your project?
We use innovative technology & methods
Our electricians are continuously trained
We are fully licensed, bonded and insured
We strive to always be on time, and on budget
Our electricians are friendly, respectful, & reliable
From new construction to renovation, custom and design builds – – – our wide range of work and experience in various environments makes Meyers Electric the perfect choice for your commercial job needs.
COMMERCIAL CONSTRUCTION AND ELECTRICAL REPAIR
As a full-service electrical contractor, Meyers Electric is able to offer comprehensive commercial electrical services, which means we can successfully manage projects of any size in any environment. If you need installation of new equipment or are about to embark on a retrofit project, we will work with you to deliver the best electrical solutions to meet your requirements.
ONGOING PROJECTS
Meyers Electric is Florida's premier electrical contractor. Here are a few of our current projects.