Municipalities & Military
Meyers Electric employs the most well-qualified, skilled, and highly trained electricians in the industry. We use the best training, tools, and equipment to serve you better and ensure the highest quality installation – every single time. We understand that high standards and security compliance are paramount for military base installations, municipalities, and government buildings.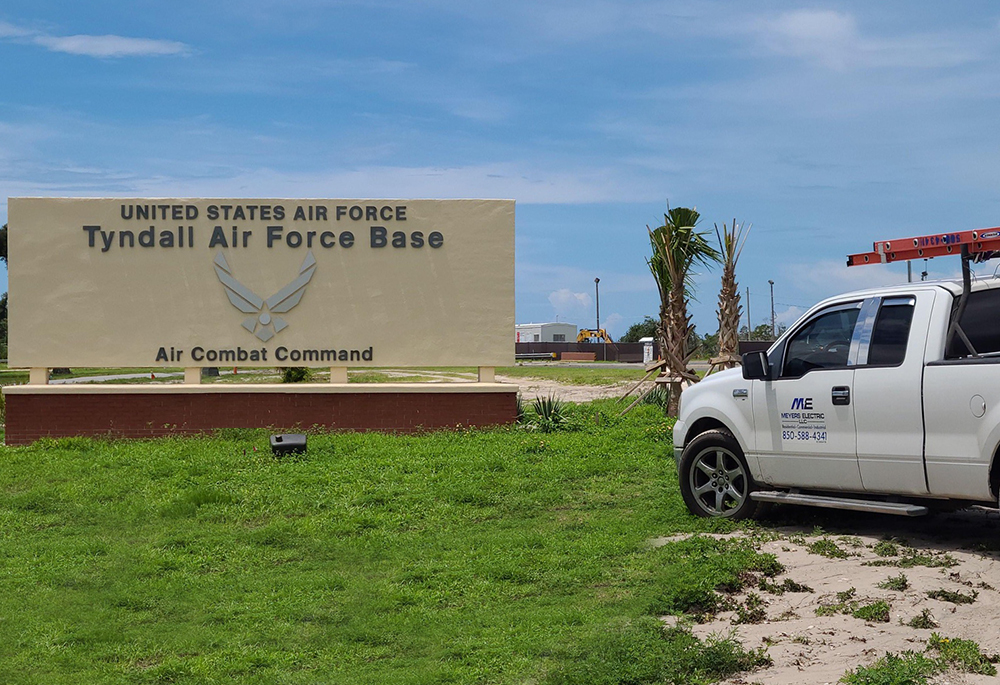 Many of the Panhandle's largest and most respected municipalities and government entities trust Meyers Electric. Our experience and our reputation prove we're committed to working with you every step of the way, offering installation, maintenance, and 24/7 support for all your electrical needs. Some of our specialties and services include permitting, facility code updates, high voltage distribution, switchgear and panelboards, packaged generator assemblies, and lightning prevention and dissipation. No matter what your power and electrical needs are, we've got you covered. As always, our work is fully compliant with state and federal regulations.
Why trust Meyers Electric?
We use innovative technology & methods
Our electricians are continuously trained
We are fully licensed, bonded and insured
High security compliant
We strive to always be on time, and on budget
Our electricians are respectful, reliable, and experienced
For new installation, design builds, and facility upgrades and renovations – – – our wide range of work and experience for state and federal entities make Meyers Electric the right choice for military bases, municipalities, and any high-security electrical work.
We've Helped Thousands of Customers
The Meyer's team has a reputation of being knowledgeable, professional, and friendly. Get it done right – – – the first time.
Dani and his crew did so well I've suggested them to four other people. Meyers Electric really understands the full benefit of a great customer experience. Thanks guys for your hard work on our projects!
Service tech Tai was prompt and professional. Our shop looks modern and is much safer with the added light. Meyers Electric designed and installed our shop lighting.
The service technician that installed our light fixtures was very professional and knowledgeable. He kept a tidy work area and made sure each fixture was at the desired height!!!
Nick and his partner worked with me to get my electrical mast replaced. He ran with the process of permitting, and getting the mast replaced as soon as I gave him the date the power company was going to kill power to my house. The mast was replaced on time, on budget, and passed inspection. The power company even commented on the great install work. They will be the first ones I call if I ever need electrical work again!